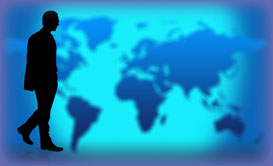 Ethix Medical Inc, has been in Business for the last twelve years. Its two pillars are the marketing savvy and the formulation experience of its management team.
Its first product that went to market was "PregnanSee" pregnancy test in a very prestigious packaging that exudes confidence and class. With its subtle aesthetics, it gained a healthy share of the market. Ethix Medical has forged an alliance with Mansfield Medical Distributors who had the exclusive distribution rights in Canada. The success of "PregnanSee" prompted Mansfield Medical Distributors to purchase the marketing rights in Canada.
Parallel to the launch of "PregnanSee" , Ethix Medical was carrying out marketing responsibilities for Roberts Pharmaceutical from 1995 until it was acquired by Shire and Wuelfing Pharma of Gronau, Germany (a former company of Beecham Germany) until 2005. In that capacity Ethix ran exhibitions on behalf of these companies in the following forums:
European Cardiology Society, Stockholm and Berlin
Medica, Düsseldorf Germany
Arab Health, Dubai UAE
Ethix Medical has extensive experience in preparing sales training manuals and has successfully done so for various companies like NuCell 31, Dermal Therapy.
To complement the current range of products under the Ethix Medical umbrella, Ethix Wellness, a subsidiary of Ethix Medical, is introducing new products to the market. Some of these products are:
CalciYumm Chewing Gum: contains 250 mg elemental Calcium and
IU 100Vit D.
Xylit•All Chewing Gum : contains 800mg xylitol (100% xylitol)
Brush Rush : a brilliant formula that would help when one cannot brush.